Intellectual Property
A Law firm experts

Civil & Criminal Law
A Law firm experts

Litigation and Arbitration
A Law adivisry experts

Company & Corporate Law
A Law of corporate
Welcome to Lakshya Law Group
Lakshya Law Group is legal process firm dedicated in advising clients on Intellectual Property and Legal issues in India and oversees. We have the sole aim of providing the best counseling and legal service to our clients on a high professional and ethical level. We can help you with quality outputs to speed up and optimize your time and costs. The principle areas of practice of the Firm are Intellectual Property Laws, Criminal, Litigation and Corporate Laws.
We specialize in Patent, Trademark, Design, Criminal & Custom Laws, Litigation (Civil & Criminal) in Indian courts.
Read more...
Attornies Profile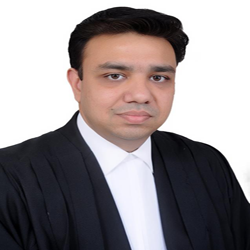 Shiv Gupta
(Advocate)
A law graduate from Lucknow University has been in practice since 2002. He is having an expertise on criminal, custom, Arbitration, contractual law, intellectual property law. He has been conducting the cases for various clients. etc.
See more
Services offers by experts attornies